WE ARE STUNT GROUP STAGE COMBAT, MOUNTED COMBAT AND HISTORIC REENACTMENT SPECIALISTS WE WORK FOR FILM, TELEVISION AND THEATRE
We performing variation of stunts. We are experts in use all kind of swords and pole weapons from different periods. In years we learn how to fight in different styles. Also we are building fight choreography and acting. Temple of Sword and Hadford Performance Training offer a wide verity of entertaining and educational demonstration packages. We preparing actors to work with animals and we train horses to work on the set. We supply well trained stunt horses and other farm animals. We running lessons focusing on historical fencing, specializes on long sword (prevailing from the late medieval times), Great sword (two-handed), Polish sabre (used XVI-XIXc) and also the Pole arms.

But we are not limited to this period.

For those who are interested, we also offer lessons surrounding stage combat and the general know-how of working in front of camera. For schools and other educational institutes we are known to run "living history" lessons, which see the medieval, and renaissance periods come alive. We work in partnership with Calgary Museums, legendary mounted group Dextrarius, XVIIc banner heavy cavalry winged hussars , as well as the Museum of the Polish Army. We also organize outdoor events that serve to educate and entertain the wider public in various locations. We welcoming working alongside private clients and institutions.
FILM & TELEVISION
Super Natural - Acting Hubal - Acting, Stunt work, and coordinate fights Discovery Channel - Stunt work Timeless Riverdale Once upon a time The 100 Light On My Life Altered Carbon Mendenez The Crossing One of a kind (2) The Magicians Snowpiercer Camp iZombie The Flash Siren Deadly Class
Colony TV Poland History - Acting Happened in Poland - Animals and stunt coordinator,actors taining TV Poland - Acting, stunts TV Poland History - Acting Knights of fortune - Stunts coordinator Pultusk in battle of Warsaw - Acting and animals, stunt coordinator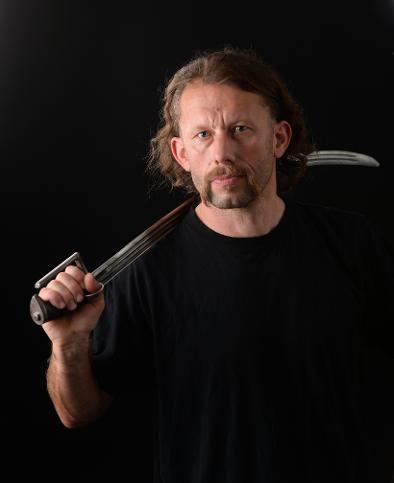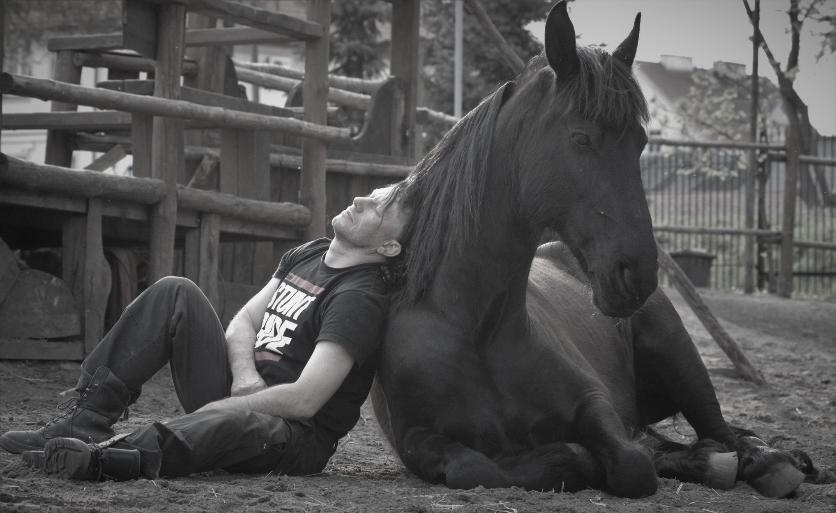 PROFILE Mariusz Kubisz – STUNT/ACTOR Location - Vancouver BC, Alberta CANADA, Pultusk POLAND Contact - templeofsword@yahoo.com Height – 5,8 Weight – 160Ibs Eye color – blue Hair color – dark brown Languages: English, Polish, Russian, Spanish
INFORMATION BIO
2011
- Founded Temple of sword' a stunt and historical re-enactment company registered in England
- Founded, directed and coordinated fights in the stage show "Piratas Bacalar" based a Fort San Felipe Museum of piracy in Mexico
- Appeared in an episode of 'Super natural' TV show filmed by Azteca National Television of Mexico.
- Begun training in 'Academie Duello'. The world's largest school of historical fencing. Since then I have become a recognized member. There I studied: Italian fencing (various of weapons) and stage/screen combat directed by "Fight Directors Canada. Learn to build fight choreography Am an active member of the Academies demo team. Over the years organize many public events. -Completed basic mounted combat training.
2014
- Completed a certified course of "Cross Cutting" (Polish sabre) directed by 'Sieniawski fencing' and organized by the Stunt Union Polish Film and TV.
- Horse stunt training with "East Riders" stunt team film of Poland.
- Coordinate fights, Acting and stunt work in the film "Hubal" (WWII) direced by "Bogaczewicz Agency" in Poland.
- Intensive stunt training in Peter Kent's 'School of Hard Knocks' located in Vancouver, Canada.
2016 -- Completed intensive course stage combat and acting for Fight Directors Canada. - Stunts for Discovery Channel. Directed by Olivia Fellows.
- Horse stunt training with Hadford Performance Training
2016 To present
- Work in various productions

TRAINING
Stunt - School of the Hard Knocks (Peter Kent) Horse stunt - East Riders (Stunt Team Film of Poland) Stage, screen combat and acting - Fight Directors Canada Jousting - Dextrarius Italian Fencing - Academie Duello Cross Cutting - Sieniawski fencing Horse stunt - Hadford Performance Training
Edwin is a Silesian horse
Spencer is a Morgan horse. Youngest member our brave team.
Morgans were a favored mount by cavalry soldiers in the Civil War. They were sensible under fire. They could march tirelessly all day. They maintained their condition on unpredictable rations. And they were loyal to their riders in all circumstances.
Goitske and Ymke are Friesian horses.
The breed was developed in the province of Friesland in the northern Netherlands, where there is evidence of thousands of years of horse populations, and this breed is said to have descended from the primitive Forest Horse. The Romans used the breed for riding. It is also said that Romans took Friesian horses to England, where the breed influenced the Shire, Clydesdale, Fell and Dales. Once thought to be ugly, this northern-European-mainland breed is now considered among the most beautiful of horses. "Black is [now indeed] beautiful."
Friesians were used in medieval times to carry knights to battle. In the 12th and 13th centuries, some eastern horses of crusaders were mated with Friesian stock. Sometime after the Middle Ages came to an end, the Friesian breed was dying out. Soon there was only two left, fortunately male and female. They were carefuly captured and bred in an attempt to bring back the breed. During the 16th and 17th centuries, when there was less demand for heavy war horses as battle arms changed and especially when Spanish forces occupied The Netherlands during the Eighty Years' War, Andalusian blood was added to lighten the breed in order to lighten its weight and thereby render it more suitable (in terms of less food intake and waste output) for work as a more urban carriage horse. Friesians were also used by riding schools in France and Spain for high-school dressage, and they remain a student-favored breed to this day for their gentle temperaments and proud dark beauty.
The breed was especially popular in the 18th and 19th centuries, when they were not only in demand as harness horses and for agricultural work, but also for the trotting races then so popular. The Friesian was used as foundation stock for breeds such as the Orlov Trotter, the Norfolk Trotter (ancestor of the Hackney), and the Morgan.
In the 1800s the Friesian was bred to be lighter and faster for trotting, however this led to what some owners and breeders regarded as an inferior stock, so a sort of revolt and call for a return to pureblood stock took place by the end of the century.
The Friesian stud registry book, Friesch Paarden Stamboek (FPS) was founded in 1879 by a group of Dutch farmers dedicated to preserving the breed. Friesians had become popular for crossbreeding due to their fantastic trot, presence, and color, and as a result, Friesian "purity" was severely threatened. The "Royal Society Het Friesch Paarden-Stamboek" was founded to protect and promote the breed's bloodline. Friesian horse populations then dwindled in the early 20th century partly due to displacement by petroleum-powered farm equipment and passenger vehicles. Due to fuel rationing during World War II the Freisian's farm and carriage use was revived, saving the breed long enough for both its population and popularity to rebound.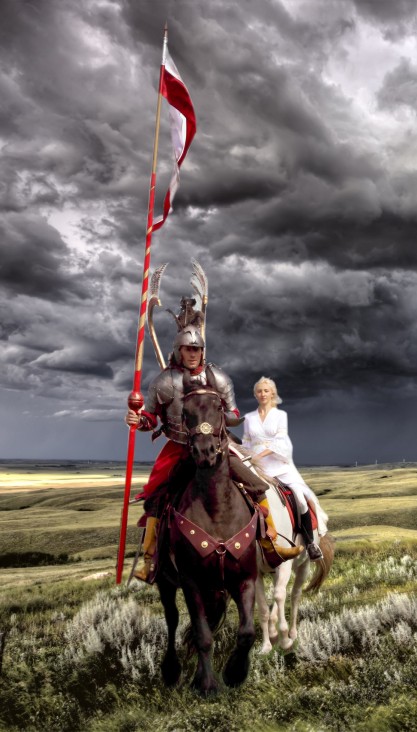 I WOULD LIKE TO INFORM THAT OUR COMPANY TAKE PART IN THE EVENT 330 ANNIVERSARY BATTLE OF VIENA.
BRING TO LIFE LEGENDARY WINGED HUSSARS - THE MOST
POWERFUL AND BEAUTIFUL CAVALRY IN HISTORY.
CROSS CUTTING ART SEMINAR 2015 at the HOTEL TRYLOGIA ( home of Polish Stunt Union) in Poland with mr. Sieniawski Janusz, Bartosz and friends

WE ARE MEMBER OF FIGHT DIRECTORS CANADA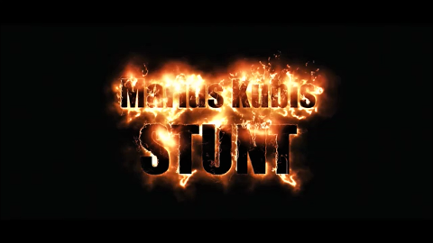 TRAINING AT PETER KENTS SCHOOL OF HARD KNOCKS IN VANCOUVER CANADA
Brent and Olivia filming for Discovery Channel!!
TRAINING
BACK YARD
WORLD WIDE
ITALIAN FENCING, SCREEN AND STAGE COMBAT AT ACADEMIE DUELLO CENTRE FOR SWORDPLAY
VANCOUVER, BC, CANADA T.604 568 9907
E-MAIL info@academieduello.com
STUNT TRAINING AT PETER KENT SCHOOL OF THE HARD KNOCKS IN VANCOUVER, CANADA
CROSS CUTTING ART TRAINING WITH SIENIAWSKI FENCING INPOLAND
MOUNTED COMBAT TRAINING AND OUR HORSES TRAINING WITH DEXTRARIUS AT PILICA IN POLAND
HORSE STUNT TRAINING WITH EAST RIDERS STUNT TEAM FILM OF POLAND IN SLUPNO
COOPERATION
and our facebook sites
https://www.facebook.com/Kasztelan-103352971494308/
https://www.facebook.com/groups/1496403820494765/
https://www.facebook.com/search/top/?q=stajnia%20zamkowa%20-%20pu%C5%82tusk&__epa__=SEARCH_BOX&__eps__=comet.page
http://bachmat.eu
https://www.mountedcombatarts.com/
https://hadfordperformancetraining.com/